Please Note: This is a digital download product only. You will receive instructions with an easy to use download link included with your confirmation email after purchase.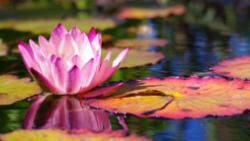 The Guided Imagery for Pain Release is designed to help you develop the power of your mind over your body by focusing on your thoughts.  The words will help you paint a picture of your pain in your mind, then visualize it as images, light, color, and energy moving throughout and then out of your body.  The imagery aims to help you feel totally relaxed, and release tension and stress, so that you may experience reduced pain or even a pain-free state.  As you experience the imagery repeatedly over time, you may gradually deepen your ability to use visualizations to achieve more voluntary control over your pain.
Disclaimer:  This audio recording offers health-related information intended to help you in your health-care choices.  Since no two people are exactly alike, this audio recording may not be appropriate for everyone.  This audio recording should not be used as a substitute for any medication or medically supervised program.  This audio recording should be used with the consent and supervision of your physician or health-care professional.  If you are currently under treatment for any health concern, or if you know of or suspect a potential health issue, consult with your doctor before following the suggestions set forth in this audio recording.  Do not use the audio recording while driving, working, or operating machinery.